Shipping Times
When will my order ship?
We stock over 97% of the items on our site and ship from our distribution center located in Greenwood, IN. Some items will ship from a remote warehouse we have in Creola, AL. Most, but not all, orders that are placed by Noon Eastern Standard Time will ship the same day. Whether or not your order ships the day you place it depends on the volume of orders we are processing and availability. Some products must be ordered in from the manufacturer, which can increase the lead time before we can ship from 2-10 business days. If you must have same day shipping, please give us a call so we can double-check availability and get your order out the door (866-764-9900). 2:00 PM Eastern Standard Time is the cutoff for any same day shipping requests.
When will my order arrive?
With very few exceptions, your order should not take more than 2-10 days to arrive at your door for standard shipping. Our primary shipping method is a hybrid service between major parcel carriers and the US Postal Service. With these hybrid shipping methods, the parcel carrier will take your package to the nearest Postal Service Sorting Center and your local Post Office will make the final delivery. Please enter your shipping address as an address that can be delivered by your post office. We can also ship orders to PO Boxes using this service. If you do not receive mail service at your address please call us or contact us via email immediately after placing your order. Business days are defined as Monday - Friday, and do not include weekend days or holidays.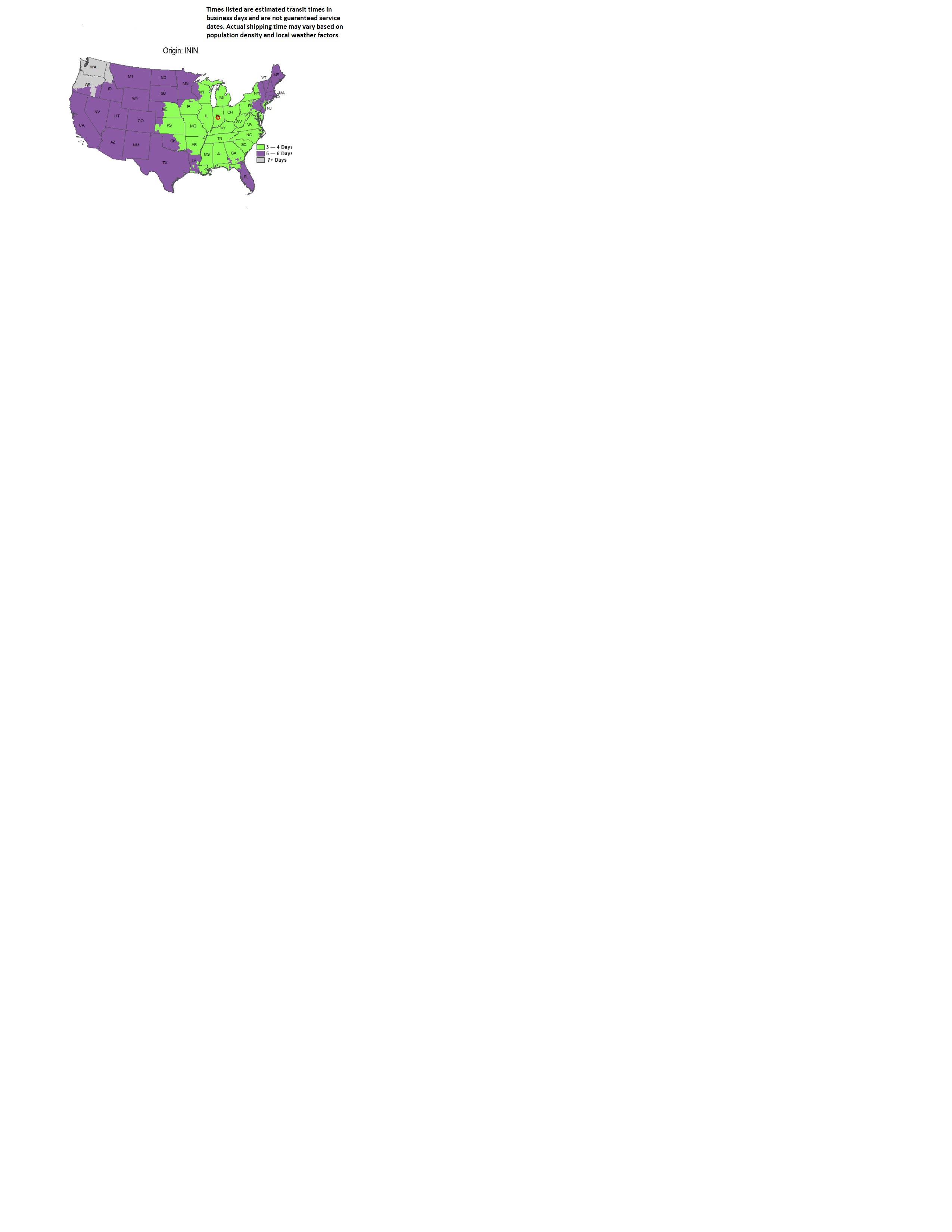 INTERNATIONAL SHIPPING
At this time, we ship ONLY to the continental USA, Hawaii, and Alaska. Freight shipments or shipments of large items cannot be sent to Alaska or Hawaii.

Unfortunately we do not ship to Canada, Puerto Rico, US Virgin Islands or any international locations.